Description
The new ZOOM Thermal Core module incorporates InfiRay's new Shutterless technology, nullifying the traditional shutter calibration to simplify operation, lower energy consumtion making the imaging quieter.
System functions:
First of it's kind dual field of view (FOV).
The Infiray Zoom ZH50 thermal imager is provided with the latest 12 micron thermal technology with 640×512 resolution and sub 25mK NETD sensitivity.  With this new powerful sensor and image algorithm, the best possible image quality is observed.
High end display resolution – 1440×1080 FHD OLED and shutterless technology.
Full Colour High Definition display, up to 20x magnification with the adjustable eyepiece
Picture-in-Picture function
32Gb of built-in memory to store photos & video footage of all your outdoor experiences
built in "Ultra Clear" mode – the Zoom ZH50 is designed for use in the harshest weather providing a high quality image in all weather conditions. Ultra clear mode results in a more detailed field of view and enhanced object identification capabilities.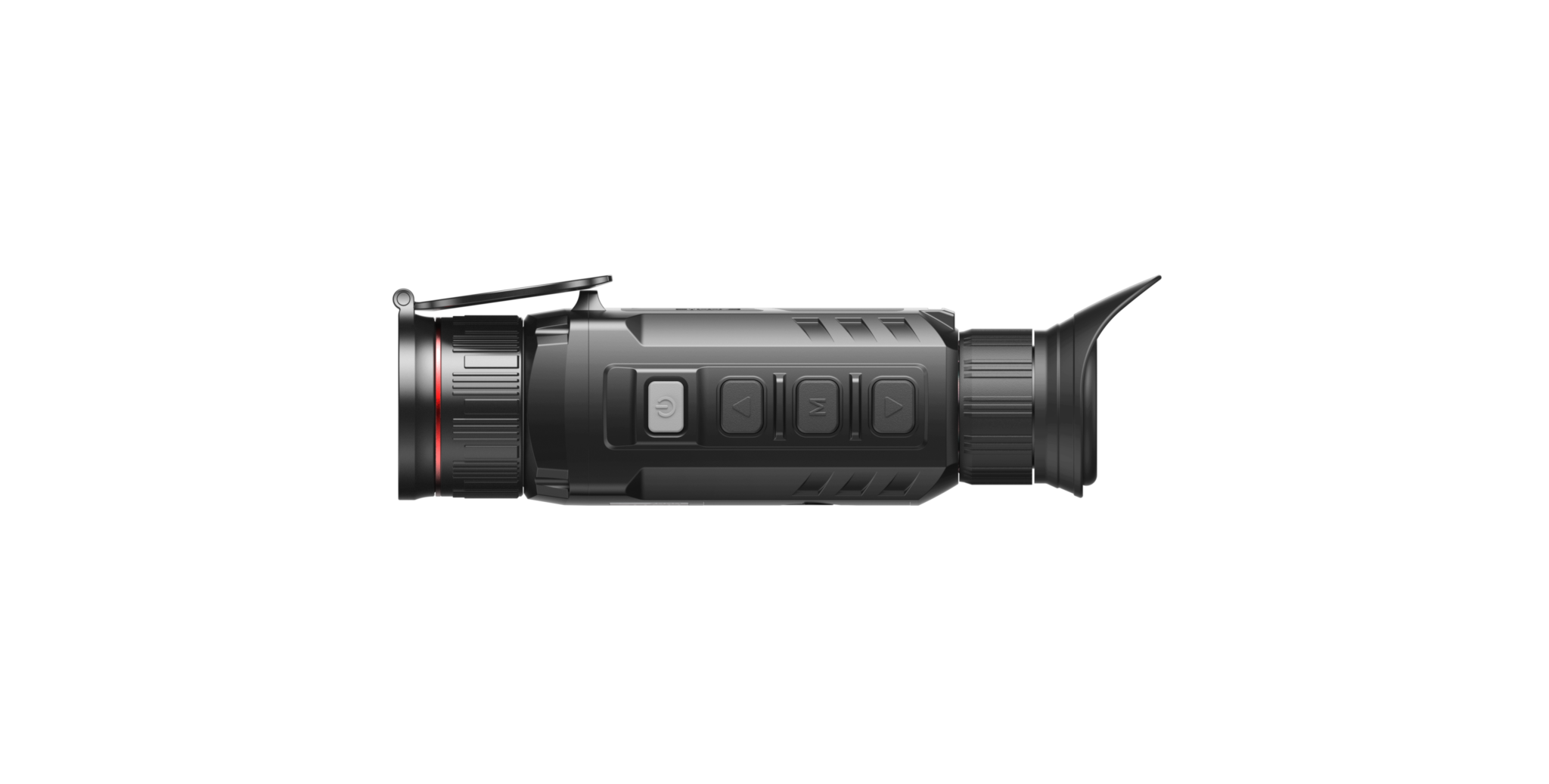 Detector
640 x 512 /12um
Lens
25/50mm
Detective range
1298 m / 2596 m (meters)
NETD
≤25mK
Frame rate
50Hz
FOV
17.5°x13.1° / 8.7°x6.6°
Objective Lens
25/50mm
Laser pointer
No
Diopter compensation
-5 to +5 dpt
Optical zoom
Variable optical zoom (25mm to 50mm)
Electonic zoom
1 – 4x
Battery life
≥ 10h
Battery type
Li-on battery pack / 4400mAh / DC 3.7V
Display
1440×1080 FHD OLED
Storage
32 GB
Recoil proof
No
Mounting options
Handheld
Weight
650 g
Dimentsions
190 x 65 x 60 mm
IP raiting
Operating temperature
-20°C to + 50°C
Storge temperature
-20°C to + 50°C
Other characteristics

32Gb of built-in memory to store photos & video footage
The built-in WiFi module
Up to 10 hours battery life
Inclinometer and E-Compass
Shutterless thermal core
5 Color Palettes