Description
The Mate Series is designed as an attachment for any type of the standard day sight. NO REZEROING is needed just CLAMP & SHOOT. 
It combines and incorporates features from InfiRay's years of experience in clip-on development. The device offers ultra-precise adjustability in the X and Y axis and score a guaranteed value of 1 MOA in terms of accuracy, surpassing all previous devices from the manufacturer.
The magnesium alloy housing reduces the weight by up to 50% from previous thermal attachments.
       System functions: 
384*288, 12μm detector with NETD less than 30mk
Sense-based algorithms improve image quality by setting suitable preset parameters based on different environments, forest, plain, and city  
A high-quality optical imaging system offers a distortion-free image with up to 8 times power daytime scope.
High contrast OLED display with HD resolution offers crisp images and vivid colors. 
MAL38 meets the high-precision requirement of "POI=1MOA" even by matching it with high-caliber rifles
Removable buttons acting as a remote can be fixed near the trigger or any place of shooters liking.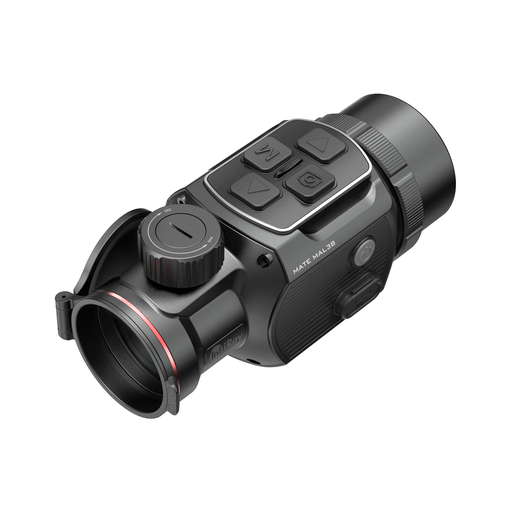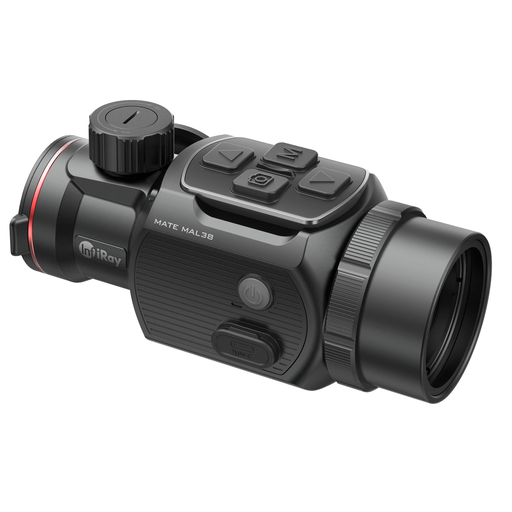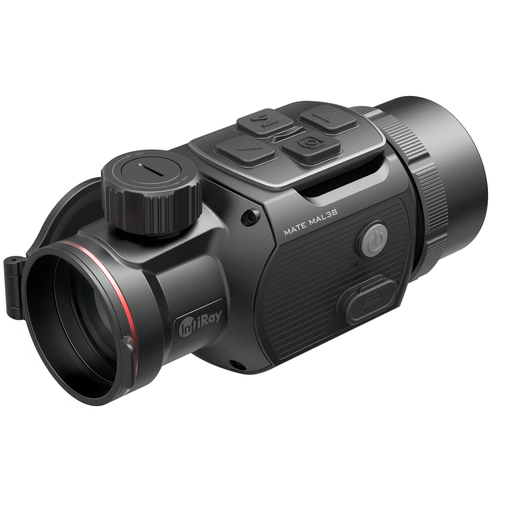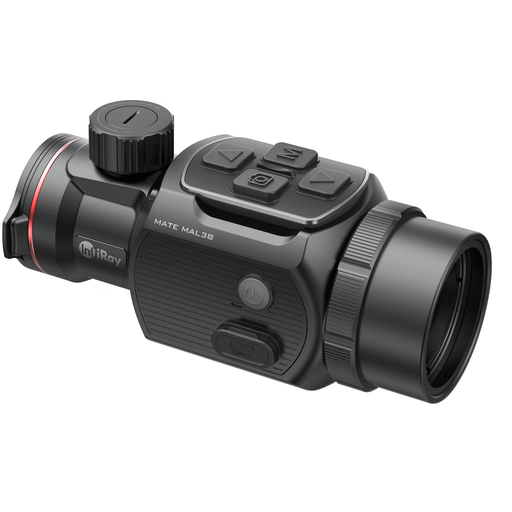 Detector
384 x 288 /12um
Adapter Ring
M52x0.75
Human recognition
1948 m
Frame Rate, HZ
50
NETD
≤30mK
Frame rate
50Hz
FOV
8.8°x7°
Objective Lens
38mm
Laser pointer
No
Diopter compensation
N/A
Optical zoom
1x
Electonic zoom
1 – 4x
Battery life
5h +7.5h
Battery type
Built-in Battery + Infiray Battery Pack
Display
1024×768 OLED
Storage
32GB
Recoil proof
Yes, 8000J
Mounting options
Handheld, scope-mounted
Weight
530 g
Dimensions
138 x 62 x 71 mm
IP rating
IP67
Operating temperature
-10°C to + 50°C
Storge temperature
-10°C to + 50°C
Other characteristics

Bluetooth remote control

Variety of Power Supply Options (USB-C)
Power Bank in Box