Description
InfiRay Hybrid offers the versatility to hunt using either a thermal riflescope or clip-on. Hybrid is equipped with optional external LRF and ballistic calculation to make accuracy up to ±1MOA. It adopts a 2K level 2560×1920 full-colour OLED display, which provides excellent display performance while its eyepieces are designed with user comfort and safety in mind. Hybrid aims to bring you a hunt like never before.
System functions:
Picture in picture
Recoil activated video
Digital Compass
High Shock Resistance
Long detection range up to 2130m
Expandable Laser Ranging Function (optional) Hybrid supports external laser rangefinding module Laser rangefinder 2000, with a maximum measuring range of 2,000m to realize rangefinding function.
Video recording and easy transmission via Wifi. 64 Gb of internal memory provide many hours of recorded video and tons of photos.
DISCLAIMER: By default the reticle is disabled on every HYH50W unit. Unit can be still used as a hand-held monocular, but reticle function is not accessable. If your country laws* allow using thermal sights, the lock on reticle function can be lifted. Please contact Falconclaw for more guidance. 
* Falconclaw can guide on how to remove the lock, but is not responsible for any restrictions you might have in your country. The buyer is responsible for underanding the law in his country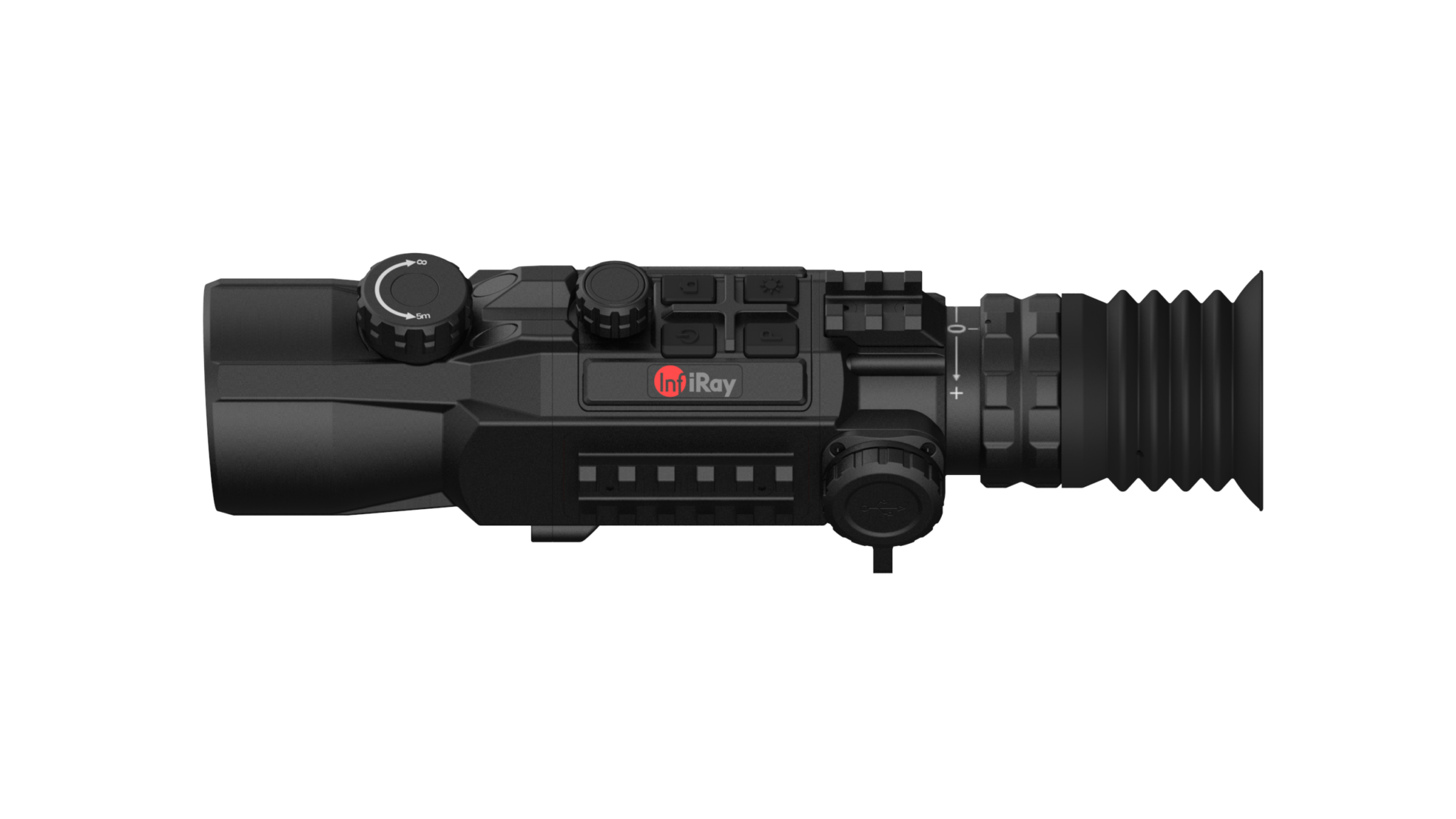 Detector
640×480/12um
Detection Range
2130m
NETD
≤40mK
Frame rate
40Hz
FOV
8.8°x6.6°
Objective Lens
50
Laser pointer
No
Diopter compensation
-4 to +4 dpt
Magnification
2.6x (optical)
Electonic zoom
1 – 8x
Battery life
≥ 6h
Battery type
Li-Ion Battery 3.7V/4400mAh
Display
2560×1920 AMOLED
Storage
64 GB
Recoil proof
Yes – up to 8000 Joules
Mounting options
Handheld, rifle mounted
Weight
930 g
Dimentsions
280mm×77mm×76mm
IP raiting
IP67
Operating temperature
-20°C to + 50°C
Storge temperature
-20°C to + 50°C
Other characteristics

Wi-Fi program update, transfer files;

Long-distance detection range
Variable reticle types and color
Vibration damping mount to absorb shock vibration, and

the image is more stable;