Description
Meet Holo Series. Holo is a direct view multifunctional thermal reflex sight embedded with the InfiRay's latest generation thermal imaging detector. The 1.63"OLED display brings excellent visual experience of quick target acquisition without visual difference. It can be the ideal option for those users who want thermal aiming camera with compact size, easy operation and multiple installation interfaces (side picatinny available).
System functions:
Dual-Purpose Holo Thermal Scope is a sharp and distinct thermal monocular which looks pretty much similar to an ordinary handheld video camera
Compact Size and Lightweight, IP67 Fully Waterproof
DISCLAIMER: By default the reticle is disabled on every HL13 unit. Unit can be still used as a hand-held thermal imager, but reticle function is not accessable. If your country laws* allow using thermal sights, the lock on reticle function can be lifted. Please contact Falconclaw for more guidance. 
* Falconclaw can guide on how to remove the lock, but is not responsible for any restrictions you might have in your country. The buyer is responsible for underanding the law in his country.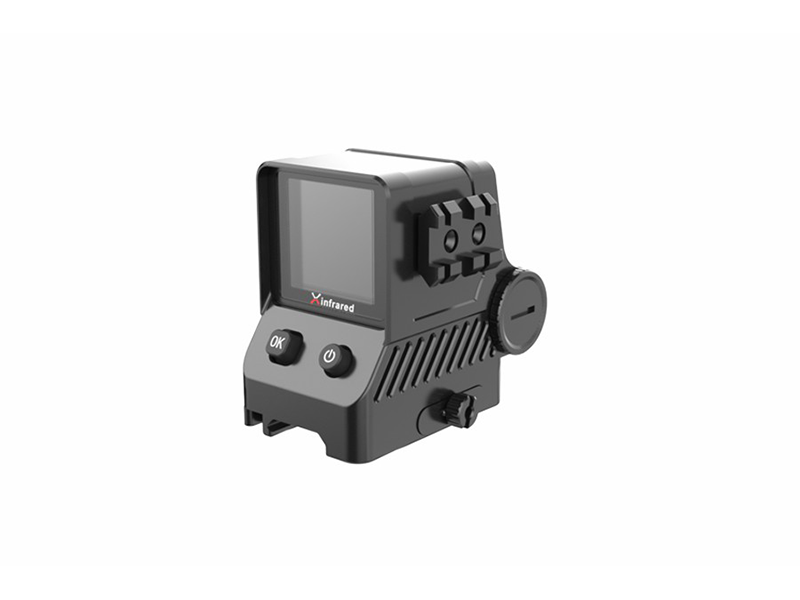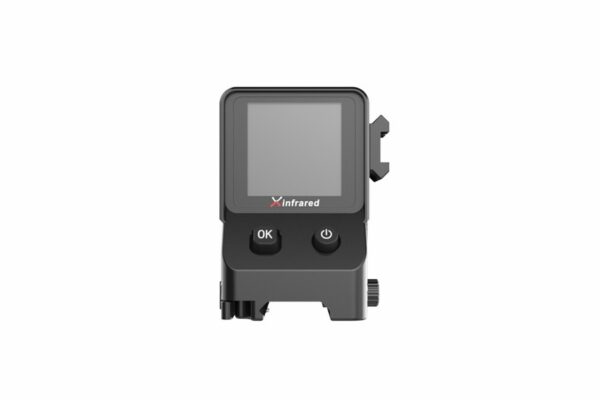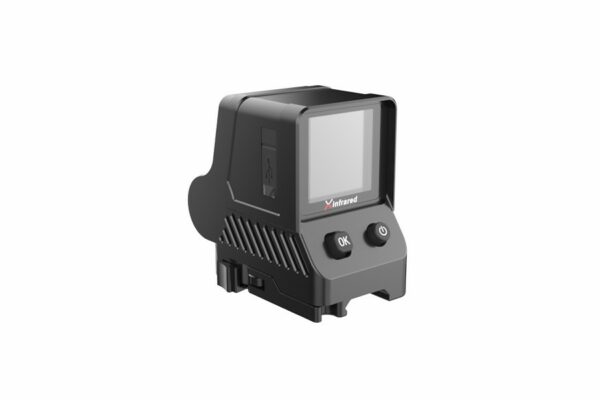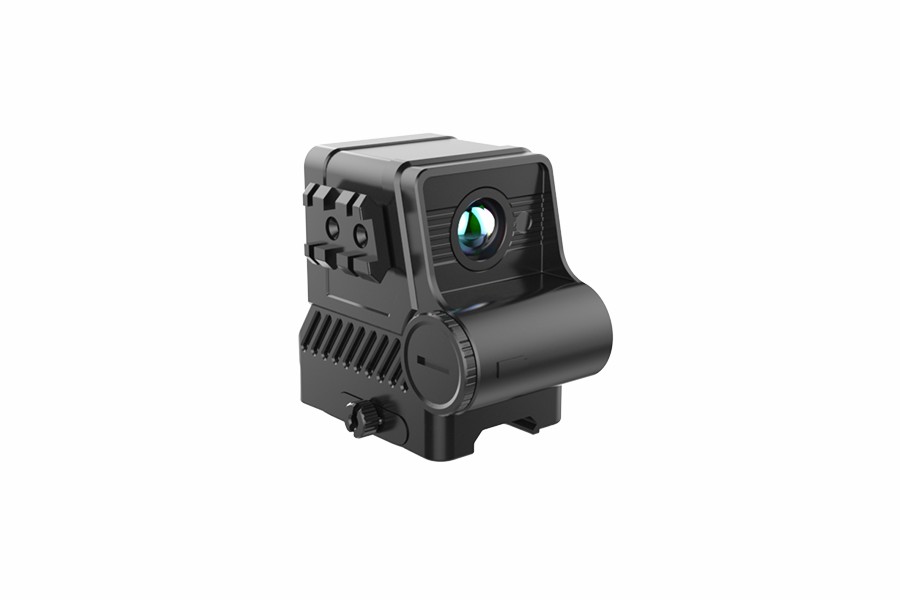 Detector
320 x 280 /17um
Lens
Human recognition
476 m
Vehicle recognition
476 m
NETD
460mK
Frame rate
25Hz
FOV
28.4°x214°
Objective Lens
13mm
Laser pointer
650nm
Diopter compensation
-4 to +3 dpt
Optical zoom
1x
Electonic zoom
1 – 8x
Battery life
≥ 3.5h
Battery type
1x CR123
Display
1.63″ AMOLED
Storage
N/A
Recoil proof
Yes
Mounting options
Handheld, gun-mounted
Weight
230 g
Dimentsions
58.5 x 80.5 x 74.5 mm
IP raiting
IP67
Operating temperature
-10°C to + 50°C
Storge temperature
-10°C to + 50°C
Other characteristics