I have been asked to share my thoughts about working with Falconclaw and upgrading my nightvision device to DTNVG. Here is my first-hand experience.
So for the last 2,5 years, I have been playing Airsoft with a ACT LUNOX – commercial gen 2+,  in green. I bought this device second hand from a guy in UK. It was my first NVG – what an experience when running around in the dark, seeing everything, and having fun blasting BB´s!
After 2,5 years using LUNOX, I wanted an upgrade. Hence, I started looking around on the www, going though different facebook groups. All I did see on sale was ITAR restricted devices or PVS-14 – but that was not what I was looking for. I wanted some dual tubes.
A lot of people offered me BNVD-1431, with different tubes inside. Prices were in my budget, but there some significant cons for me  – it is not possible to purge BNVD-1431 unit at all. Also, people have been talking about weak links, so my stomach feeling was telling me it is not right.
Then I heard about a guy who was close to me and who had his fingers on an ACT DTNVG  WP PVS 14. I reached out to him and asked if it was possible to see the device in action. I have been looking at this model since I got my first NVG from ACT.  But until this moment I have never even considered the possibility of getting DTNVG.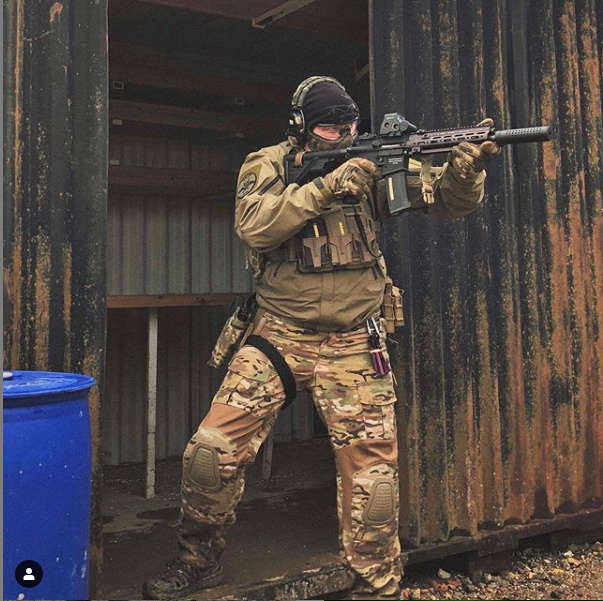 I hooked up with my friend and for the first time got the DTNVG in my hands – it was light, looking super nice, and at this moment I knew I was sold.  My biggest concern was about the ECHO tubes – it was hard to find any quality comparison videos on youtube as most of the content is produced in US and not that many people using ECHO there.
The time was around 10 PM when we walked to a park nearby – all pitch black, and we turned on the DTNVG – god damn, those tubes were nice! I could see so much, all in White Phosphor.  NOW my decision wasn't hard – I wanted a DTNVG.
I sat down, looked around on the internet, found some www sites that sold them, and compared the prices.
FALCONCLAW.EU – were the guys to whom I reached out asking about additional information and price for a DTNVG.
The service was all was superb. They informed me that there was a delay in build time because of COVID-19 – it was acceptable for me so I made my order, transferred the funds, and now all I had to do was wait …
Although the initial shipping time was around 3-4 weeks, I was informed by Falconclaw already after 3 weeks that my NVG was shipped. I was so excited – shipping couldn't come through fast enough.
The day arrived and a courier came with my package – I now had a DTNVG in my hands – not just a nightvision device but a DTNVG  – my biggest wish for a long time.
I was curious about the TUBES. They were super crisp – spec sheet was real nice and I could not wait to test them out. Now all I had to do was to wait for some NIGHT time, to go put on my DTNVG and have some cool night fun.
I got the chance to go out when there was no moonlight, but some lamps were turned on in the street, those echo tubes in WP were such an upgrade from my old Lunox. I have tested a lot of NVG's from my friends during night games, but these were the best quality tubes I have tested.  Only 2 tiny black spots on one tube in the upper left corner, that was all. Nothing to complaine about, the ECHO tubes are astonishing.
I have now had the DTNVG for 3 weeks – and still, when putting them on and taking a trip to the park at night, Iäm walking around with a huge grin on my face.
All this only happened to me, because the guys from FALCONCLAW made me feel safe doing business with them. Let us be honest  – the price for a DTNVG  is a lot of money, but not for a second I felt unsafe while doing business with them. Information, service, and kindness  – these were some of the things that made me decide to buy DTNVG.